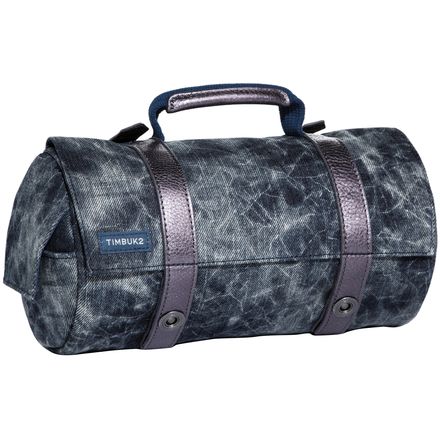 Colors

Detail Images
An evening to remember.
You've already picked a bouquet of her favorite flowers — pale yellow roses, of course — and the picnic blanket and cheese platter are tucked safely in your pannier, ready to go. As you buckle your helmet and put on your shoes, you're feeling pretty proud of yourself for hunting down that bottle of Sauvignon Blanc that she hasn't been able to find since her college days abroad in Marlborough.
This sunset picnic overlooking the bay you've planned will be perfect, as long as you have your Timbuk2 Sunset Handlebar Bag. After all, we can't think of a better way to safely transport that bottle of fruity, conversation-starting white to the park than in a bag made entirely for that purpose. The last thing you want is for your piece de resistance to be bumping along your leg in a messenger bag while you ride, vulnerable to any method of destruction. The bag attaches via two classy leather belt straps, and even has a rear-entry flap pocket to let you check on your precious cargo along the way, though we can already assure you, it's safe. Well done.