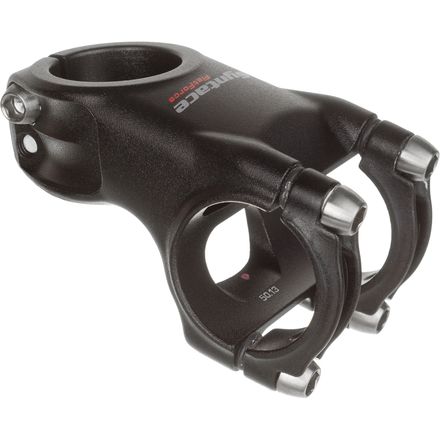 Colors
Clamp on.
The Syntace FlatForce Stem delivers stiff, responsive handling in a lightweight package. Made from 7075 T7X alloy with hollow construction to reduce weight, this bar comes with claims that its stiffness and strength matches stems weighing over 200 grams. It's compatible with bars up to 800mm in width and utilizes Syntace's 200-degree head for secure clamping while minimizing pressure points to improve handlebar durability.
Unanswered Question
Could this be used on a road bike?
Marvin R.
Your description of this stem does not say what the degree of rise/ negative rise is. Can you tell me?
Kiv Slack
It is a minus 30, I do believe.
Zane Dordai