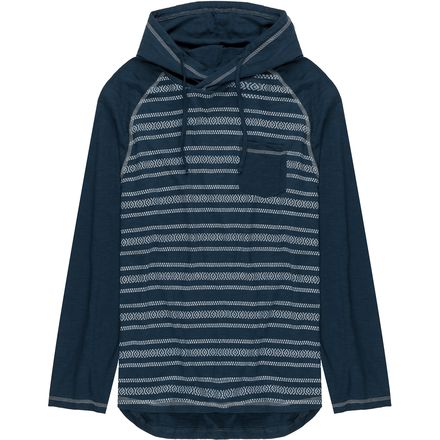 Colors

Detail Images
Pure, blissful comfort.
It happens almost every time you're forced to wear a formal dress shirt. The collar starts to close in and your mind suddenly flashes to being suffocated on the floor as the fabric shrinks tighter and tighter around your neck. You try to slip your fingers in between its unrelenting grip and gasp for breath, but it's no use. You feel your once innocent dress shirt shake with a vengeful laughter as the light slowly fades from your eyes.
But then, just like that, the Stoic Men's Baja Stripe Lightweight Pullover Hoodie emerges to your rescue. Its collar-free coziness wraps around you in a warm embrace and cradles you back into consciousness. "Everything is going to be alright," the soft cotton hood whispers into your ears, "I'm here now," as you slowly drift back into pure, blissful comfort to never be harmed by those evil, restrictive shirts ever again.
A lightweight hoodie with nothing but virtuous comfort in its heart
Cotton fabric offers next-to-skin softness and breathability
A heroic hood to keep you warm in the cold darkness