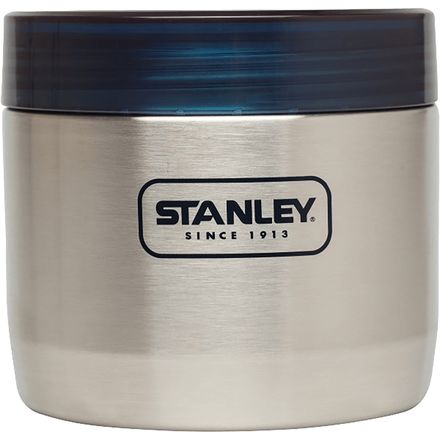 Colors

Detail Images
Good food needs good storage.
In this day and age, camp meals have far surpassed the usual beef jerky, saltine crackers, and cold can of soup. But the upgrade in food selections means an upgrade in food storage. The Stanley Adventure Steel Canister Set can hold your homemade chili, pre-cut cheese samplers, and whole wheat crackers all in one set. Durable lids create an airtight seal over rust-proof stainless steel so that dirty cooler water can't get in and your liquid eats can't get out.
Whether they're stored in your cooler over a long weekend of car camping or stacked in the refrigerator at home, the raised edges on the lids make it easy to stack and carry multiples at once. Washing and storage is just a matter of sticking the set into the dishwasher and nesting into each other to save space in your cabinet or camp box.
Three sizes of containers for food storage while camping or at home
Stainless steel won't rust overtime when exposed to water
Raised lid edges help to make stacking easier in the fridge and cooler
Containers nest into each other to save space when packing or storing
Both lids and containers are durable enough to be dishwasher safe