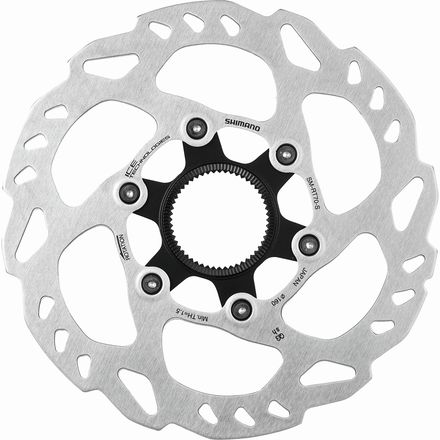 Colors
Stop on a dime.
Get confident braking power with the Shimano SLX SM-RT70 Centerlock Rotor. Designed to combat heat buildup and featuring an alloy centerpiece, this rotor brings durable, reliable speed modulation to the steepest trails and hardest corners.
Great option if you're looking for a cheap centerlock rotor.
Ben B.
does not cool as well as the next tier up in their lineup but does a good enough job for 75% of the riders out there. If you're riding hard several times a week you might want to spend a little more. Otherwise they work great and last pretty well.
Kyle Br
Do these rotors come with the lockrings (I understand I need these for my centerlock wheels)? Thanks

dug_johnso511263
These do NOT come with lockrings
David C.
Yes. But if you are installing on a wheel with 15 or 20mm axle you'll need a different one. I believe the part is Shimano sm-hb20.
Matt R.