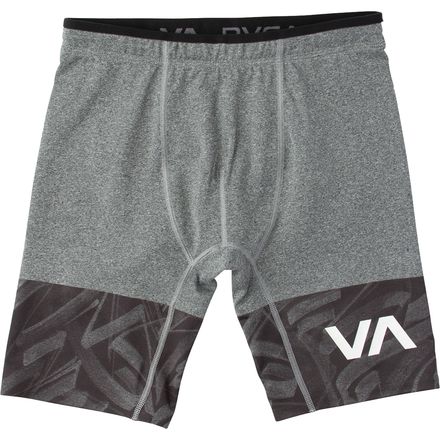 Colors
Pants recommended, but not required.
The RVCA Men's Defer Compression Shorts are meant to be worn under clothing, but with special edition artwork by Defer at the bottom, people would probably understand if you wanted to forego pants to share your style with the world... Or maybe not. Regardless, the matte finish and quick-drying overdyed heather fabric with flat seams, bonded waistband, and comfort thread will have you feeling confident and ready to rock.
A comfy compression short with artwork by Defer
Stretchy synthetic heather fabric with matte finish
Bonded waistband, flat seams, and comfort thread
The RVCA VA Sport Defer Compression Shorts are compression shorts featuring special edition artwork by artist Defer at the bottom. The shorts are made from a matte finish, overdyed heather fabric. The shorts have a quick dry bonded waist band, as well as flat seams and comfort thread detail at the crotch, seat, and gusset.
antharose