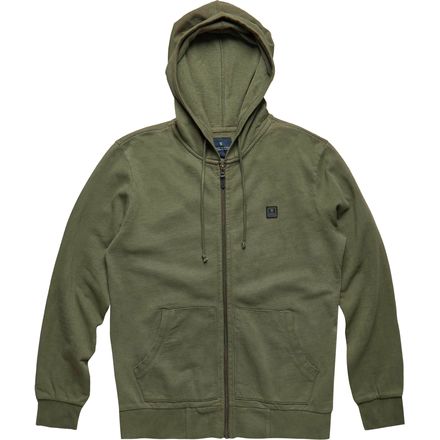 Not too well worn.
By well worn, Roark Revival does not mean the Men's Well Worn Full-Zip Hoodie will show up to your door with subtle tears and stains. Instead, you'll get a hoodie that feels just like your favorite comfort hoodie, except without yesterday's oil incident. In fact, the Well Worn has a water-repellent fabrication that sheds rain and stains alike.
Well-worn hoodie feels fresh out of the washer
Water-repellent fabric sheds rain and stains
Adjustable hood provides customized coverage
Looking for a hoody, it was hard for me to find something that didn't have a big logo or obnoxious print on it, but I was glad I finally found this one by Roark. Nice solid color with a classic look. It's thick enough that makes me feel like it's not going to rip if I fall off my bike, but not so thick that I sweat in it on a reasonably cool evening. Fits true to size for me.
R.J. Gardner