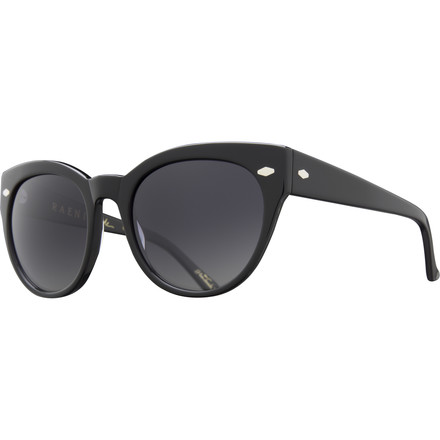 Colors
Sunglasses that break the mold.
Pre-made or cookie cutter are words you would never choose to describe your lifestyle, so why would buy a pair of sunglasses that are just that? Raen Maude Sunglasses for Women are handcrafted from zyl acetate (a plastic derived from renewable resources), giving each pair a unique and high quality fit and feel. Inspired from styles of the late '50s and early '60s, the Maudes have a classic yet relevant look to fit your lifestyle. Carl Zeiss lenses will keep your vision crisp, and stainless steel hinges will withstand the rigors of your lifestyle. For an iconic look, pull on a pair of Maudes.
Proposition 65 Warning for California Consumers: This product contains chemicals known to the State of California to cause cancer and/or birth defects or other reproductive harm.
Carl Zeiss C-39 lenses
Handcrafted zyl acetate frames
Stainless Steel hinges