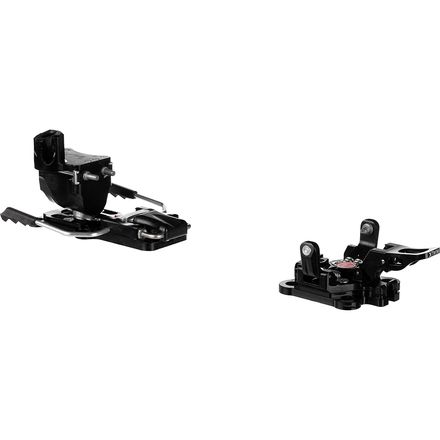 Colors
About a pound per binding.
Even with the brake included, Plum Tech's Yak M 14 Stopper Alpine Touring Binding still maintains a backcountry-friendly weight with a freeride-focused DIN for hard-charging, weight-conscious skiers who prefer traveling far for king lines. When you know a pound underfoot equates to anywhere between five and ten pounds on your back, you want an ultralight setup so your legs can rally backcountry's rowdy cliffs, steep couloirs, and high-altitude peaks. But since this option only weighs a couple more ounces than the brake-less Yak Binding, you should be willing to haul a little extra weight for the security of your skis stopping sooner when you yard sale down one of those cliffs, couloirs, peaks, etc.
Bringing DIN release values to tech bindings isn't the only innovation involved with the Yak. Plum changed the proximity of the Yak's tech pins for an easier step-in, making it easier for you to step in without multiple. embarrassing attempts in front of your friends. The classic, rotating heel is pretty easy to switch from ski mode to walk mode—even with the two heel risers—using only your ski poles. You don't even have to take your skis off.
DIN-rated ski touring binding with brakes
7-14 DIN maximized safety for hard-charging freeriders
Easier step-in thanks to the proximity of the tech pins
Two heel risers assist with steep terrain