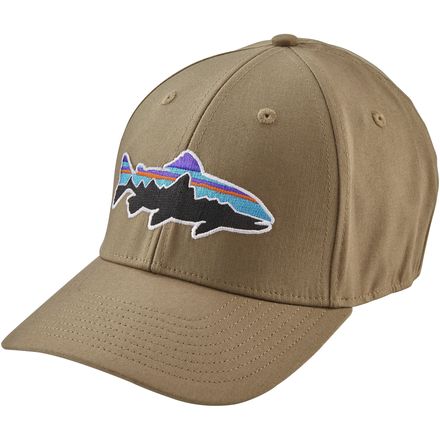 Colors
Keep the harsh high-altitude sun out of your eyes while you search for lunkers with the Patagonia Fitz Roy Trout Stretch Fit Hat. The soft brushed elastic headband offers a secure fit and wicks moisture to keep sweat off your face.
Stretch organic cotton fabric
Brushed elastic headband
Having a 4 year old is hard, especially
Having a 4 year old is hard, especially one as strong-willed as mine is (just like her mother). Little did I know when I brought home matching camo Patagonia hats tonight that it will be the daddy-daughter equivalent of a best friend's necklace. She loved them so much she insisted on sleeping with both of our new hats by her bed. I appreciate any opportunity to win as a dad. I recommend this hat to all customers, but make sure you buy one for your BFF too!

Hit me up if you need help picking some out!


Greg Adams