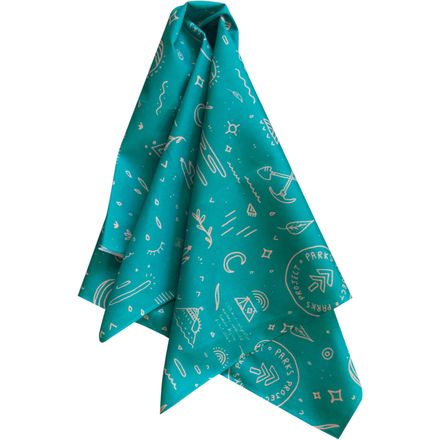 Colors
Natalie Deesing
I actually bought this for my border collie as a stylish accessory so I have no feedback as to how handy and awesome it is for a human... but she wears it well! In the picture it looks like more of a teal color but is titled "evergreen" and it's definitely evergreen and not teal. The little parks doodles are cute, although I wish there was an option for a Utah specific parks doodle.
Heather Collins
Parks Project releases Park Champion s
We are excited to announce the release of brand new video series that honors everyday heroes who are working hard behind the scenes to protect and preserve our National Parks. Titled "Park Champions", the premier episode features Ranger Jessica Rivas as our Park Champion based in Yosemite National Park. Coming from LA and having no exposure to National Parks as a kid, she has discovered a passion for the parks and now leads inner city youth programs to visit Yosemite.
erick