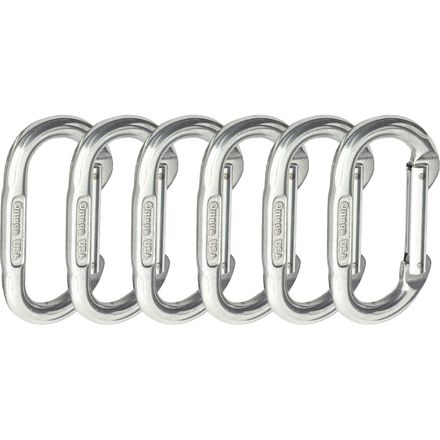 Colors

Detail Images
Strong and oval.
Grab the Omega Pacific Oval Straightgate Carabiner 6-Pack and get ready for your big-wall trip. These oval biners' high strength ratings mean you can rely on them every day, season after season.
Omega Pacific's exclusive ISO Cold Forging process shifts material to reinforce the frame, which compensates for the otherwise low strength ratings due to the oval shape
Oval design for higher hauling capacity (compared to standard D-shaped biners)
Symmetrical shape reduces runner movement
64.5g/64.3g = 2.27oz. I have weighed 6 of these and the weight is SUPER consistent compared to other biners I have measured.
Poonertron