Mountain Khakis

Jackson Chino Pant - Men's
Item #MKH00CO
Mountain Khakis
Men's Apparel
S
M
L
XL
XXL
Waist Size
30
31
32
33
34
35
36
38
40
42
Chest

34 - 38in

(86.4 - 96.5cm)

39 - 41in

(99.1 - 104.1cm)

42 - 45in

(106.7 - 114.3cm)

46 - 48in

(116.8 - 121.9cm)

49 - 51in

(124.5 - 129.5cm)

Neck

14 - 15.5in

(35.6 - 39.4cm)

15.5 - 16in

(39.4 - 40.6cm)

16.5 - 17in

(41.9 - 43.2cm)

17 - 17.5in

(43.2 - 44.5cm)

17.5 - 18in

(44.5 - 45.7cm)

Sleeve

31 - 33.5in

(78.7 - 85.1cm)

34 - 35in

(86.4 - 88.9cm)

35 - 36in

(88.9 - 91.4cm)

36 - 37in

(91.4 - 94cm)

37 - 38in

(94 - 96.5cm)

Waist

30 - 31in

(76.2 - 78.7cm)

32 - 33in

(81.3 - 83.8cm)

34 - 35in

(86.4 - 88.9cm)

36 - 38in

(91.4 - 96.5cm)

40 - 42in

(101.6 - 106.7cm)

Inseams

30, 32in

(76.2, 81.3cm)

30, 32, 34, 36in

(76.2, 81.3, 86.4, 91.4cm)

30, 32, 34in

(76.2, 81.3, 86.4cm)

30, 32, 34, 36in

(76.2, 81.3, 86.4, 91.4cm)

30, 32, 34in

(76.2, 81.3, 86.4cm)

30, 32, 34, 36in

(76.2, 81.3, 86.4, 91.4cm)

30, 32, 34in

(76.2, 81.3, 86.4cm)
How to Measure:

For best results, take measurements over your underwear.

Chest:

Measure around your chest/bust, holding the measuring tape under your armpit.

Neck:

Measure around the base of the neck.

Sleeve:

With your arms in a slightly bent position, measure from the center of the back of your neck, along the length of your arm, to the wrist.

Waist:

Measure around your natural waistline, keeping the tape a bit loose.

Inseam:

From standing position, measure from your crotch to your ankle.
Select style & size:
Select options
Cancel

Select options

Classic Khaki, 30x30

Sale:$49.99

Classic Khaki, 32x30

Sale:$49.99

Classic Khaki, 34x32

Sale:$49.99

Classic Khaki, 35x30

Sale:$49.99

Classic Khaki, 36x30

Sale:$49.99

Classic Khaki, 36x32

Sale:$49.99

Gunmetal, 30x30

Sale:$49.99

Gunmetal, 30x32

Sale:$49.99

Gunmetal, 31x30

Sale:$49.99

Gunmetal, 32x30

Sale:$49.99

Gunmetal, 32x32

Sale:$49.99

Gunmetal, 32x34

Sale:$49.99

Gunmetal, 33x32

Sale:$49.99

Gunmetal, 34x30

Sale:$49.99

Gunmetal, 34x32

Sale:$49.99

Gunmetal, 34x34

Sale:$49.99

Gunmetal, 35x30

Sale:$49.99

Gunmetal, 35x32

Sale:$49.99

Gunmetal, 36x30

Sale:$49.99

Gunmetal, 36x32

Sale:$49.99

Gunmetal, 38x30

Sale:$49.99

Gunmetal, 38x32

Sale:$49.99

Tobacco, 30x30

Sale:$49.99

Tobacco, 30x32

Sale:$49.99

Tobacco, 31x30

Sale:$49.99

Tobacco, 32x30

Sale:$49.99

Tobacco, 32x32

Sale:$49.99

Tobacco, 33x32

Sale:$49.99

Tobacco, 34x30

Sale:$49.99

Tobacco, 35x30

Sale:$49.99

Tobacco, 36x32

Sale:$49.99

Tobacco, 36x34

Sale:$49.99
Jackson Chino Pant
A casual pant that's at home at work or on the town
Diamond gusset adds additional mobility when catching the bus
Triple stitched outseams adds durability against wear and tear
Reinforced pockets provide extra protection when holding essentials
Tech Specs
Material:
98% cotton, 2% spandex
Manufacturer Warranty:
1 year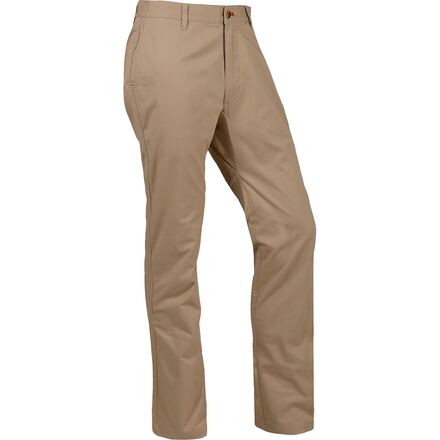 Colors
Jackson Chino Pant
A casual pant that's at home at work or on the town
Diamond gusset adds additional mobility when catching the bus
Triple stitched outseams adds durability against wear and tear
Reinforced pockets provide extra protection when holding essentials