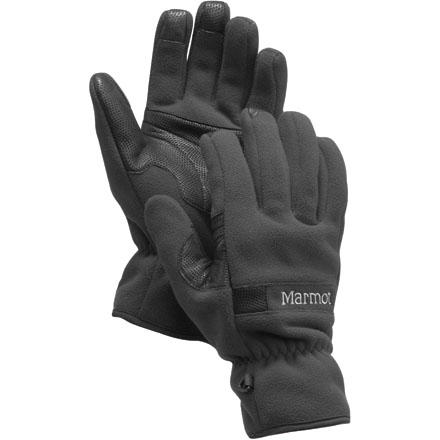 Colors
The Marmot WindStopper Gloves put an end to chilly digits.
Whether you head out for a quick run, a sunrise hike, or a full-on backpacking trip, the Marmot WindStopper Gloves ensure warm hands no matter how hard Mother Nature gales. These fleece gloves feature Gore's completely windproof WindStopper fabric and tough and super-grippy Pittard leather palm and finger reinforcements.
I use these gloves primarily for running. In the winter, they are cozy and very warm between 20f and 40f no matter how low the wind chill. I've worn them in rain, snow, sleet and icing conditions and they've never let me down. I've never had a pair of gloves I enjoyed as much.
Richard G