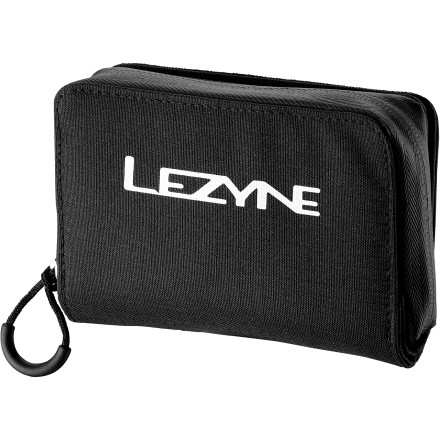 Colors

Detail Images
Make your life twice as easy, or half as hard.
Every time you leave the house, you grab your phone and your wallet, right? Wouldn't it make leaving the house twice as easy if you only had to carry half the stuff? The Lezyne Phone Wallet is a single fold design that easily carries your cards and cash. Your phone rides right along, completely protected in its own waterproof compartment. The phone compartment has a see-through, touch-screen-compatible window, so you don't even have to take the phone out of the wallet to use the touch-screen features.

The Lezyne Phone Wallet comes in one size that's compatible with most modern smart phones. It's available in Black.