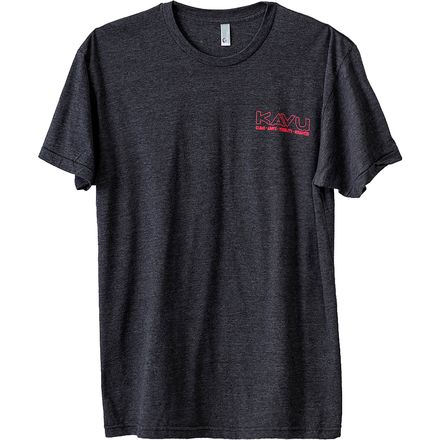 Colors

Detail Images
Destination anywhere.
Keep cruising down the road until you find a place as pretty as the one printed on the back of the Kavu Men's Scenic Byway T-Shirt. Its cotton blend fabric has the comfort required for long drives.
Make road trips a little more scenic with this t-shirt
Cotton blend has the comfort needed for long drives
A fun lifestyle collection for men, women, and kids! Our fall 2017 line is full of deep tones, forest vibes, and fun prints that stitch their way into your life and style. It's pretty much magical! Whether your chasing your kids down trails, camping next to alpine lakes, or taking that Land Cruiser down the highway. There is always one common thread every day you wear KAVU...you know you are making the most of it!
Keith Reis