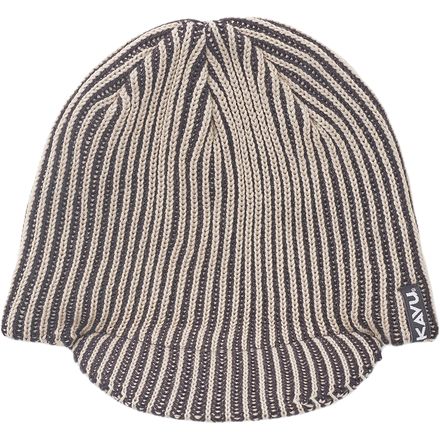 Colors
Wintry style.
Add some shape to the classic beanie look with the Kavu Crissie Visor Beanie. A merino wool blend is just what you need for cozy temperature regulation when the air turns cold and the dog still needs to be walked. The visor keeps flakes out of your eyes in the event of a flurry and the two-toned ribbed knit keeps you looking sharp throughout your entire walk.
Visor beanie for casual warmth
Merino wool blend is warm and breathable
Two-tone style adds interest
A fun lifestyle collection for men, women, and kids! Our fall 2017 line is full of deep tones, forest vibes, and fun prints that stitch their way into your life and style. It's pretty much magical! Whether your chasing your kids down trails, camping next to alpine lakes, or taking that Land Cruiser down the highway. There is always one common thread every day you wear KAVU...you know you are making the most of it!
Keith Reis