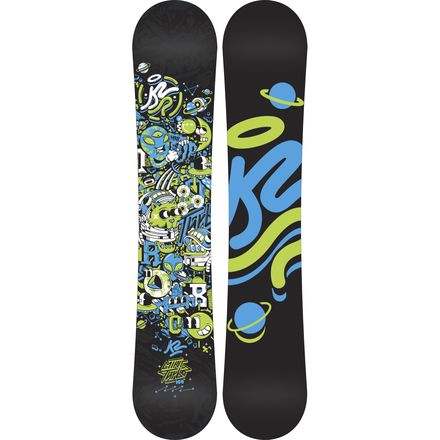 Start their love for shred early.
K2 is smart enough to know that the best way to start addiction is get a person hooked at an early age. The K2 Mini Turbo Kids' Snowboard is all about starting Junior off having fun with a soft flex and easy-to-turn design that will boost young riders' confidence and minimize face plants.
Noodle construction offers a super-soft and lightweight feel that's makes it easier for kids to control and maneuver their board. A centered stance can be ridden the same both ways in case they haven't figured out whether they're goofy or regular yet, or are ready to try their hand at riding switch. Beveled edges give the board a less grabby feel on turns, and Catch-Free rocker lifts the contact points of the edges off the snow so they can dial in those heelside carves without ending up with a mouthful of snow after every attempt.
Flat with rocker at tips
Soft flex
Twin shape
Noodle core
Hybrilight Noodle construction
Biax glass
Beveled edges
Extruded base