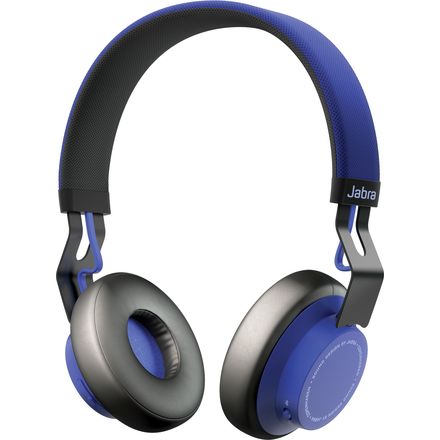 Move your way.
While your friends prefer their minuscule earbuds, you've always believed in a solid pair of headphones. Maybe it's nostalgia for the '90s, or maybe its just stubbornness, but you do everything in your giant pair of headphones. Replace your old, falling apart set with the Jabra Move Wireless Headphone and you'll enjoy modern technology without having to stuff tiny plastic bits inside your ears to listen to music. These wireless headphones come with enough battery for eight hours of continuous music, and they also have a cord, so you can plug in if you can't recharge right away. While you're jamming out, don't worry about missing an important phone call; the Move allows you to take calls if you're out on a run or hike and don't want to take your phone out of your pocket.
Stand by your love for headphones with this modern pair
Wireless design saves weight and bulk
Included cord allows you to plug in if you're out of battery
Answer a phone call or switch songs directly from headphones
Crisp sound small package
Familiarity:

I've put it through the wringer
This handy little set of headphones is on the smaller side of over the ear models but comes highly recommended from most reviewers online (i did lots of research). The materials have a quality feel and the design is fairly minimalist in terms of buttons and style. The Bluetooth is easy to connect and is obviously the biggest selling point of this product. This is my first pair of wireless headphones and while the sound quality is o.k. for this level of headphones its amazing to be able to walk around without needing to be connected by a cord.

Update: This pair of headphones has a built in audio instruction on how to pair the headphones and to let you know that the battery is low, while easy to understand, it can be irritating to hear the instructions every time the headphones are turned on. Additionally working out or other fast paced activities with these is not very easy as they tend to slide around a little with quick movements.
Nicholas Dey