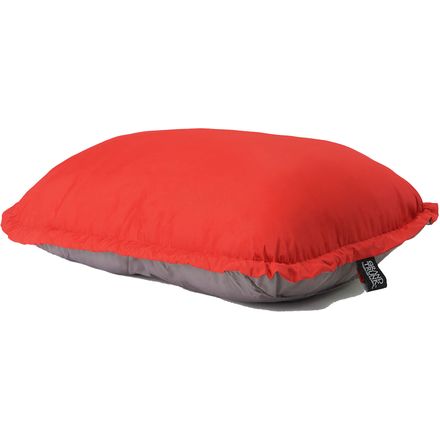 Colors

Detail Images
Travel on.
Bring comfort anywhere with the Grand Trunk Travel Pillow tucked into your pack. Use it on your hammock, in your tent, in the bus, or in the plane. Wherever you're adventuring, this fluffy little pillow stuffs neatly into its stuff sack so you can take it along.
When I bought this, I didn't realize how big and heavy it was going to be. I was thinking of using it for backpacking, but now I just use it for car camping. Personally, I wouldn't buy it again.
Meng
Cool but probably not again
bought a wile back and took on one trip, not one since. It just wasn't that compressible and not worth the effort.if i remember correctly packing this up every morning added a solid handful of minutes to my morning routine which I do not appreciate. the seems came undone after a few years, all in all... meh. could do better or just ball up your jacket.
DGraham
How small is this pillow when stored? I...
How small is this pillow when stored? I just bought a different pillow, got it in the mail, and it ended up being bigger then my hammock and cookware combined, when in its compression sack!
M. Snyder
Best Answer
I believe, packed its about 9in. by 6in.

Hope this was helpful.
david day