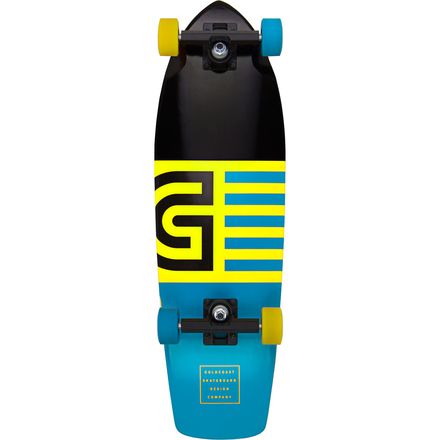 Weave through traffic and hop up curbs.
Whether you're just looking for a new way to commute or you've started to realize that your body isn't what it used to be and jumping down stairs is out of the question, the Gold Coast Jetty Complete Cruiser provides endless enjoyment through a beginner-friendly design that still has the right shape for those who like to get a little tricky now and again.
With seven plies of sturdy, poppy Canadian maple and a spacious kicktail, this cruiser has the ability to snap over manholes and up curbs while pushing down city streets. The grippy 90A 57mm Burnout wheels eat up rougher surfaces at a fast clip so you don't have to worry as much about the possibility of getting hung up by a death-pebble as you push from point A to point B. The clear grip tape gives your ride extra style by making the vibrant Gold Coast logo visible.
Seven-Ply Canadian maple deck
57mm 90a Burnout wheels
Century C60 Regular Pivot trucks
GoldCoast VHS bearings
91A bushings
Clear grip