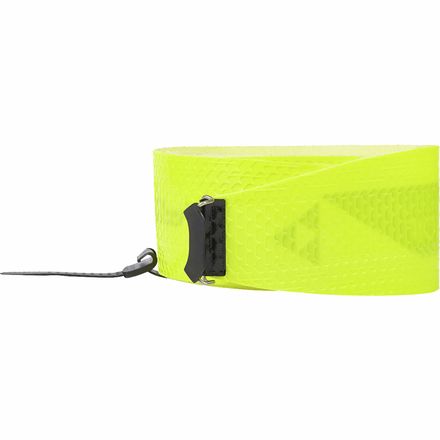 Colors
Skins, rethunk.
Skins have been around since people started to ski, more or less, but the Fischer ProFoil Ranger Climbing Skins are shaking up the game. Instead of the classic furry design, the ProFoil mimics the waxless fishscale pattern found on certain Nordic skis, which means you can enjoy the same grip along with 20% more glide, which'll make every approach and ascent that much easier. The ProFoil's synthetic construction also won't absorb any water or be affected by cold, so you'll never have to deal with soggy, heavy, and frozen skins again.

ProFoil synthetic material
Crown Glide
Crown Grip grip pattern
Tail clip
Tip hook
Unanswered Question
My glue is losing its stickiness after three seasons, is there a way to repair or replace it?
Jason H.
Unanswered Question
Hi.
I was I cannot tell how these skins attach to the front of the skis? Also the description describes it in two ways - at the top they call it a hook and at the bottom it says it is a loop?
Thanks
Chris
Chris F.