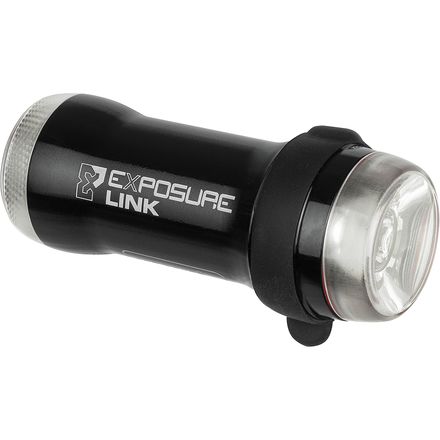 Colors
The ultimate commuter light.
The Exposure Link Front & Rear Combo Light simultaneously projects front and rearward illumination for easier navigation and brilliant visibility while you're commuting after dark. By projecting both front and rearward light, the Link Combo Light allows you to find your way across town without needing a separate tail light to remain safe on the road.
Its highly compact size allows you to easily attach it to your helmet with the included mount, all without requiring a remote battery pack or weighing you down with excess heft. Additionally, you'll find it quickly charges with the included micro-USB cable and provides an accurate indication of remaining power with the built-in fuel gauge.
Commuter light projects both front and rearward illumination
100/50 lumens of front/rearward illumination at full blast
Seamlessly attaches to your helmet with included mount
Micro-USB charging cable rapidly powers the light
Fuel gauge provides indication of remaining power