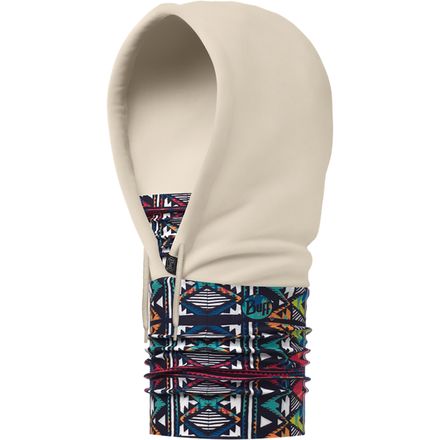 Colors
Don't like the constrictive feel of a balaclava, but tired of freezing your face off? The Buff Thermal Hoodie offers the comfort of your favorite sweatshirt's hood, along with the warmth and protection of a neck gaiter or balaclava. Merino wool and Polartec fabrics work together to manage moisture and hold in heat while offering a soft, cozy feel.
Merino wool blend fabric
Adjustable toggles
I bought this for winter hiking. Love it! It's cozy and warm! The whole face balaclava's I find uncomfortable and not very breathable. I end up with snot all over the nose portion. This allows me to cover my face but not my nose so I can use a tissue when my nose gets runny. And the second buff acts as a scarf protecting me from the wind. Perfect compromise!
wly106019339-0