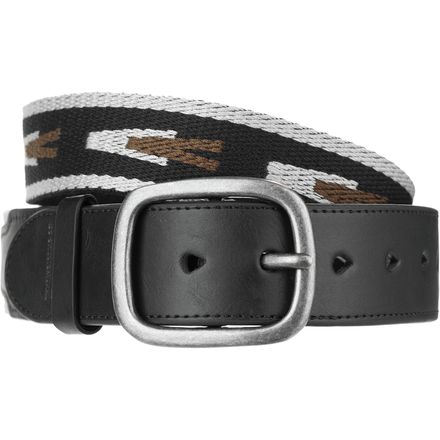 Colors
Keep your pants around your waist in style with the Brixton Course Belt.
Webbed polyester with faux leather
Single-prong buckle
This is a nice belt, but Backcountry didn't post sizing information on their site, so I had to guess what size would fit. My son wears a 34 in. waist, but to err on the safe side, we ordered the L/XL, which was way too large (probably starting at 36 in. waist and up). We will try the S/M and hope for a better fit.
Cordelia E.