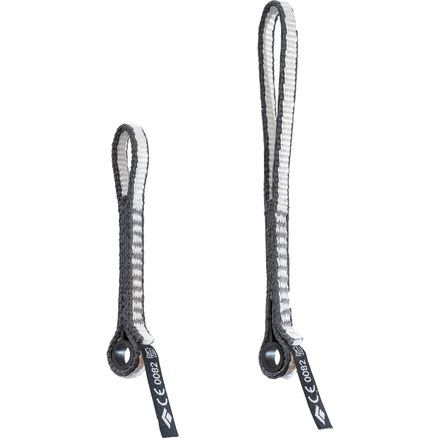 Black Diamond's Dynex Dogbone is surprisingly durable for how skinny it is, so feel free to whip on it after numerous flailed climbs for seasons. It has a StraitJacket retainer to stabilize your rope-clipping carabiner for extra climbing convenience.
StraitJacket carabiner retainer
Great lightweight replacement dogbone
I replaced my original OZ dog bones recently with these things. They're exactly the same as the normal OZ bones, but with a new color way. Get em!
Greg Gavin
Unanswered Question
What's the deal with the different widths? Why make 2 different ones so close? I don't imagine they function very differently, and the weight is negligible.. any idea?
Scott K.