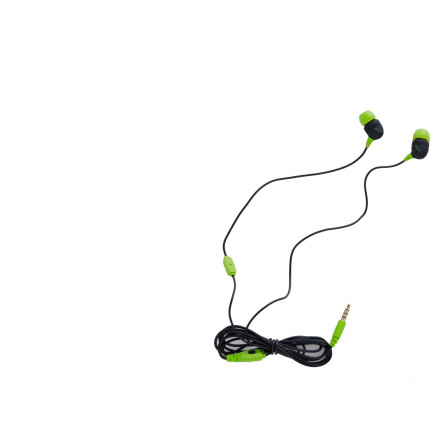 Colors
Stay In It is a mantra. It is a literal and figurative reminder that through conviction, commitment and perseverance, comes great satisfaction and achievement. Things get squirly...Stay In It. Barrel about to crash overhead...Stay In It. Wherever you are, whatever you're doing, if the moment is right...Stay In It.
Engineered to deliver the highest-quality listening experience from your Apple iPod, iPhone, BlackBerry, or other mp3 player, mobile device or music device.
Built-in microphone for use of iPhone, BlackBerry and other mobile device.
Includes 4 different ear gel sizes.
Technical Specifications:
Driver diameter: 10 mm.
Impedance: 16 ohms.
Frequency response: 20 - 20KHz.
Input plug diameter: 3.5 mm (iPhone).