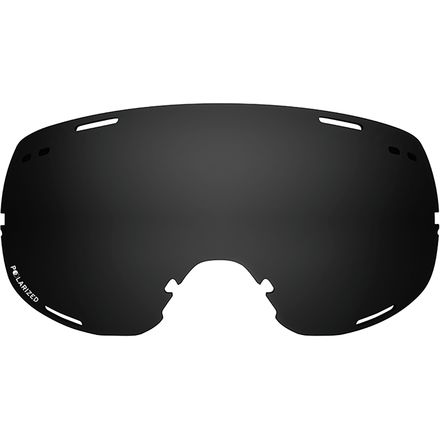 Colors
Eclipse your world with a new lens.
Whether you're looking to update your arsenal of lenses or in dire need of a new shield after having busted yours up tomahawking down the hill, the Zeal Eclipse Goggle Replacement Lens is compatible with the Eclipse Goggle Frame and provides you with a plethora of options that cater to your every snowy adventure.
Starting with the obvious—the Automatic Lens is a terrific all around lens that offers photochromic, polarized protection and visibility while the Jade Mirror is a wonderful rose-colored outlook for those partly cloudy days. The Bluebird HT Polarized or the Copper are both prime candidates for those overcast, slightly snowy conditions that would otherwise leave you careening through the trees like a blind dog buzzing around the dog park. On the other hand, the Phoenix Polarized sets the standards for those sprightly bluebird days while the Sky Blue Mirror falls on the far end of the white-out spectrum with its highest level of light transmission.
Proposition 65 Warning for California Consumers: This product contains chemicals known to the State of California to cause cancer and/or birth defects or other reproductive harm.
Compatible with Eclipse Goggle Frame