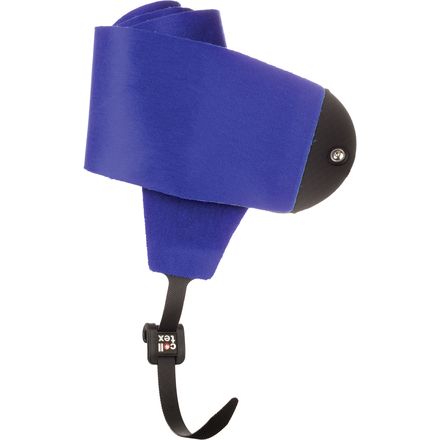 Convenience for the climb.
Volkl's Nanuq Climbing Skins stick to your floaters without the use of glues, so you can shred the uphills almost as fast as you do the downs. The adhesive surface produces a vacuum-tight closure, and the Skin Pin locks these skins down to your Nanuqs quickly, easily, and reliably. Volkl's special mohair mix gives these skins an exceptional balance of grip and glide, and their midlayer features a waterproof film to prevent moisture buildup while the durable baselayer resists crimping as well as stretching for serious longevity.
Nylon and mohair blend
Volkl Skin Pin tip attachment
Clip and strap tail attachment
Waterproof midlayer
Unanswered Question
What is the width of these skins? (I don't see width on any of the Volkl skis.)
KaiPL
Unanswered Question
I have a pair of 2013 Volkl Inuks, 170mm 106/83/120. Could I trim these down to fit? I'm looking for the Volkl specific tip adapter but haven't been able to find the Volkl Inuk skins. Thanks.
Jeff D