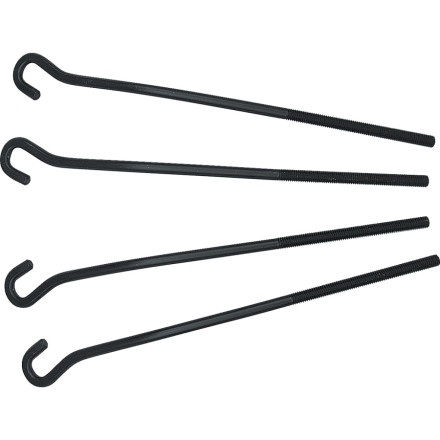 Colors
Rewire your engines and go.
Threads wear and rods break, but you can fix that before the next tour with the Voile Hardwire Rod Parts. This set of four contains two left and two right, so you can breathe life into both bindings.
Compatible with Voile Hardwire Telemark Binding from seasons 2003-2004 until present
Women's Voile Telemark binding uses Short size
Unanswered Question
do you have any short rods for voile switchback
steve barber
Do these fit the switchback bindings...
Do these fit the switchback bindings too?
Brian F.
No these are for the Hardwire only.
Artur D.
I called voile, they said it would fit.
Ordered it, it works.
Packaging says it's compatible with the whole range of Hardwire bindings, switchback, and SX bindings.
Brian F.