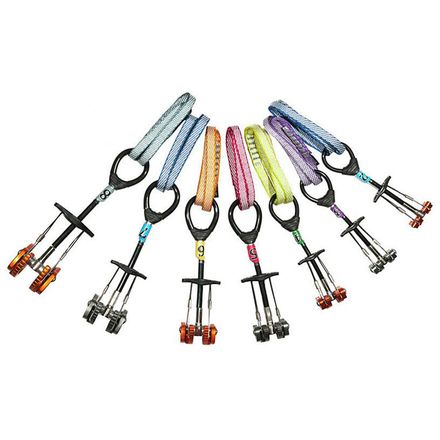 Colors
Weight-conscious trad climbers rejoice.
Trango's Flex Cam Package includes seven of the lightest cams available on the market. These superlight beauties are perfect for the alpine, and they still boast high strengths for the tougher routes that you might fall on. Like the name suggests, the flexible stem gives extra confidence when placed in horizontals and shallow cracks.

Trango equipped each Flex Cam with a thumb loop and a grippy trigger for easy ergonomics. The UltraTape sling extends, so you can feel free to leave your alpine draws at home. Cam stops help the Flex Cam act like a stopper when placed passively.
Single axle
Single stem
Extendable UltraTape sling
Cam stops