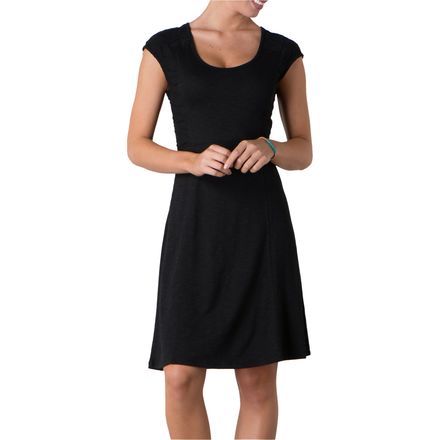 Colors
You're welcome.
Like a welcoming breeze from the beautiful island of Bali, the Toad&Co Women's Sama Sama Dress lets you float through the day without a care in the world. The eco-friendly Samba fabric is oh-so-soft on the skin, with a lightweight and breathable touch, and it has stylish wave panels for some texture and fun.
Samba fabric
Wave panels on side
Cap sleeves, scoop-neck
Hidden zip stash pocket
Fun, casual little black dress with a pocket!!
Sophia
Unbelievable. There is over a 1/4 inch difference in length in the bodice side seams. This causes the entire dress to hang improperly. And now I get to pay shipping to return it. Not so cool.
Suzanne B.