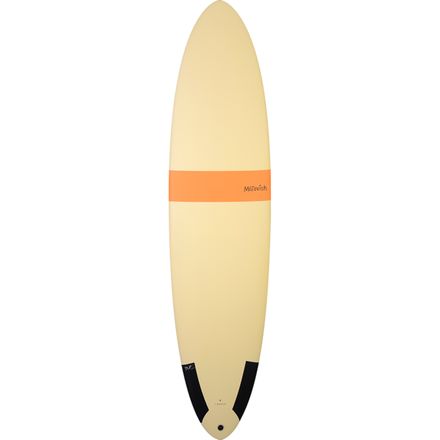 The only board you need.
Loose and lively off the tail, the Surftech Carver Surfboard is the staple of the McTavish mid-length range that's versatile in all conditions for any level of rider. It features a reliable bottom-shape with a single-to-double concave, which excels in medium to large waves. It also sports 3-stage rocker, a rounded squared pin tail, and boxy 60/40 rails.
The bottom contour features double concave tail and single nose concave. TL Pro Carbon construction creates a highly durable, yet lightweight and responsive board. Strategically-positioned carbon reinforcement laminated over a layer of high-density foam strengthens the board while creating the lively flex pattern.
TL Pro Carbon construction
Exterior epoxy fiber
Carbon flex panels
Double concave
Three-stage rocker
Rounded pin tail
Boxy 60/40 rails