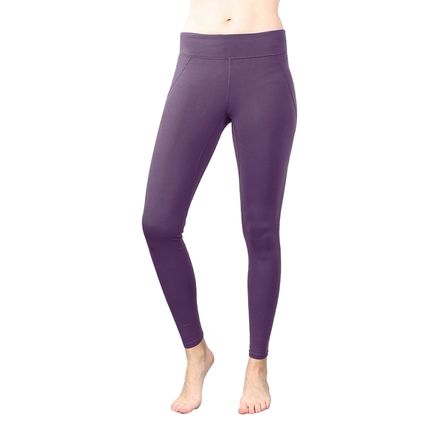 Take command of your workout.
Head to the gym in comfort and style in the Soybu Commando Legging 2. This lined legging with stretch material allows you to go commando with confidence for ultimate freedom and comfort. The breathable, moisture wicking fabric will keep you cool through sculpting class or in the weight room. For further breathability, a mesh panel on the back calf allows heat to vent while also adding style to the leggings.
When you shake up your workout routine, you'll make the box jumps look easy with extensive gusseting that provides you with unrestricted movement. If your workout takes you outdoors for some afternoon yoga in the park, UPF 50 adds sun protection so you can focus on your breathing and stretch instead of worrying about the sun. When you head to the weight room, slip off your rings and put them in the stash pocket for safekeeping.
Lined leggings for comfort at the gym, studio, daily wear
UPF 50 adds sun protection for outdoor workouts
Breathable, moisture wicking fabric dries quickly
Internal liner gives confidence for going commando
Stash waistband pocket for storing small objects
Extended gusseting provides unrestricted movement
Stylish mesh panel on back calf gives breathability
Wrinkle resistant fabric allows for easy garment care