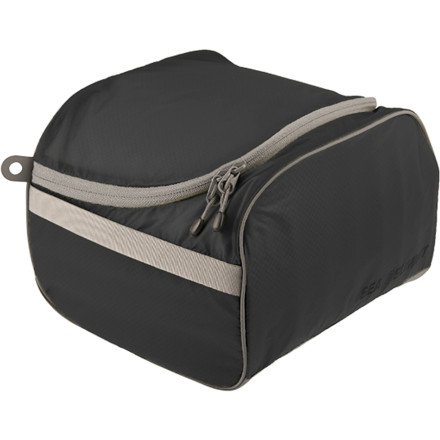 Items are contained and organized, until you feel it's OK to take them out for a little while.
Like a prison full of inmates, the Sea To Summit Travelling Light Toiletry Cell acts as a containment facility for your grooming and hygiene necessities. The full-open, stand-up design means you can simply unzip and place it on a level surface for easy access to your bottles, tubes, razors, toothbrush, and any other essentials you can't leave home without.
I got this because I'm starting to travel a lot. I love it so much. It's easy to store and fits in your suitcase!!!
Mikayla Bambrick
Where are we going Next
Use it when travelling for business, storing a little bit of everything from socks to underwear. Collapses down to nothing when not in use and weighs next to nothing. Zipper flows smoothly across teeth with no snagging. Recommend the lime color so it is easy to see in dark-colored luggage.
Alpine Fish