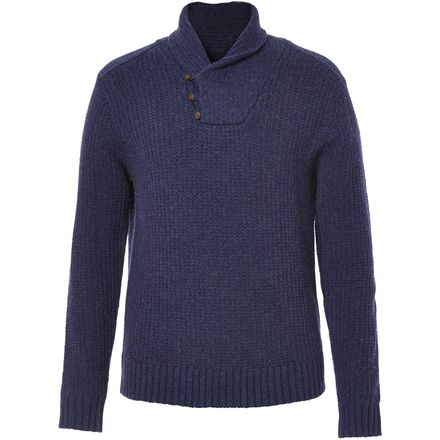 Colors
You're in it for the warmth.
The windows have frost on them as you roll over and catch a glimpse out of the corner of your eye. The air is crisp and you think it'd just be better to stay tucked in bed all day, but alas, responsibility calls. You trade your bed sheets and blankets for the Royal Robbins Men's Fishermans Shawl Sweater and a pair of jeans. Not only are you warm, you also look sleek and way more awake than you can claim to be. Coddled in the Fishermans' warmth, you make your way to the kitchen to take on the day.
A warm, chic shawl-collar sweater made for the cold days
Durable construction resists wear and tear
Ribbed cuffs increase durability and fit
Non-mulesed wool stays warm even when damp.