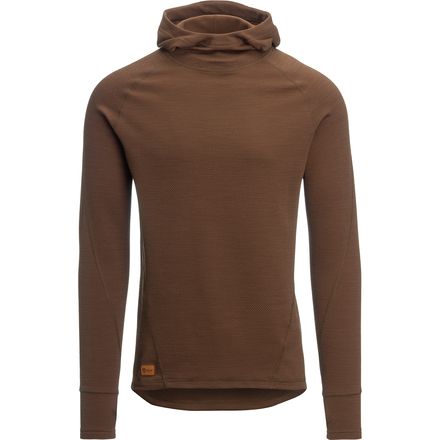 Maximize your alpine comfort.
Taking a function-first design ethos to heart, the ROJK Superwear Men's Twister Helmet Hood Jacket is a lightweight layering piece for active alpine pursuits where helmets are necessary for safety, such as sport climbing and ski touring. The helmet-compatible hood works seamlessly with your favorite lid, allowing for maximum protection when it's brisk to downright freezing outside.
When it's worn down, the larger hood and taller neckline wrap your lower face and neck for protection against chilling winds and cold temperatures. The polyester-based fabric provides a thermal barrier from the cold, also working to wick moisture off your body for optimal temperature regulation. Added spandex conforms to your every move, preventing it from bunching up or restricting motion under your hardshell jacket.
Functional layering piece for climbing and skiing
Helmet-compatible hood for maximum protection
Lightweight, polyester-based fabric for warmth
Moisture-wicking properties prevent the cold, clammy feel
Spandex prevents it from bunching up or restricting motion
ROJK Superwear is Swedish-based apparel, proudly made in Europe