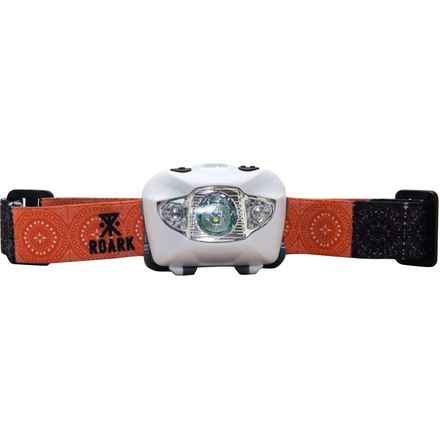 Enhanced perception.
Thought as an intuitive connection between body and spirit, the third eye is an important concept of many ancient belief systems. Inspired by this esoteric concept, the Roark Revival Third Eye Headlamp enhances your perception after sunset with its powerful illumination and multiple light settings. It's a solid choice for a wide range of outdoor endeavors, ranging from late-evening fishing trips to pre-dawn pushes up towering peaks.
The Third Eye Headlamp projects 168 lumens of brilliant illumination at full blast, lighting up broad swaths of trail in the dark. Low and medium settings provide versatile lighting for setting up camp and conversing with trail companions. For emergency scenarios, the flashing SOS catches the attention of rescue personnel, should you get hopelessly lost in the wilderness. Furthermore, there's a subdued red LED for reading and navigating without causing eye strain.
Expand your perceptive abilities in the dark
Projects 168 lumens of brilliant illumination
Low, medium, and high beams for versatile lighting
Red light for reading without causing eye strain
Flashing SOS setting for emergency scenarios