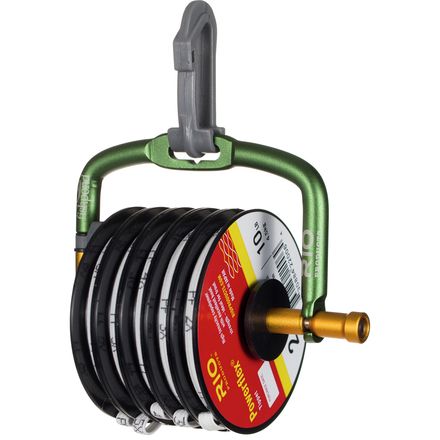 Colors
All you need.
RIO's Headgate with 2X - 6X Powerflex Tippet keeps all the tippet you need for a season's worth of fly fishing within easy reach when you're on the river. The Fishpond Headgate attaches easily to a pack or vest via a secure clip and comes loaded with five spools of the most commonly used tippets sizes for trout fishing.
Secure tippet spool attaches to fly fishing vest or pack
Comes with five spools of RIO Powerflex tippet
Rotatable razor blade cleanly cuts tippet
Great tool to organize my leaders and hold them where i need them!
Joe Guttenplan
Fishing nymph rigs mostly, I spend more time and money keeping my supply of fluorocarbon well stocked and organized. But a banger day dry flying this summer quickly reminded me my supply of high floating regular nylon tippet was in poor condition (age or used up). This headgate and tippet combo purchase was an easy solution to get everything needed in one stop. Seems like bomber construction assuming the plastic clip holds up over time (looks like it could be easily replaced if needed). Another winner from Rio.
Josh R