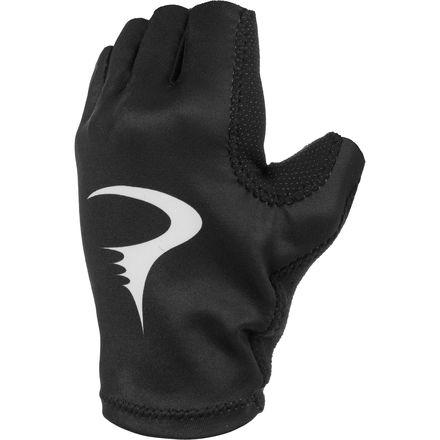 Colors

Detail Images
Winter longing, summer sweat.
All winter we long for the roads of summer, but summer isn't without its issues. As the temperature rises and the sweat beads, hoods and handlebars becoming treacherous. Pinarello's Summer Cycling Gloves address this with a Lycra and microfiber construction that actively moves moisture away from your hands. On the hottest of the hot summer days, it's impossible to keep totally dry, but the microfiber palm helps ensure that you'll still have a confident grip on the hoods after a long July climb has left you a hot, sweaty mess.
A soft wiping patch provides a final element of moisture management by tidying up brow sweat before it drips irreparably behind your glasses. Nothing ruins a sweeping descent more than not being able to keep your eyes open.
Summer-weight gloves for the hot days of July cycling
Synthetic material pulls moisture from your skin for a dry grip
Wiping panel helps divert sweat flowing from helmet to eyes
Palm padding to absorb road noise and gravel chatter
Reflective logos for visibility while signaling in low-light
Microfiber palms help to maintain bar feel when effort and heat add sweat to your day