Patagonia

Pursuit Of Phun T-Shirt - Girls'
Item #PAT01NOPast season color
Patagonia
Kids'
Boys' Apparel
XXS
(3 - 4)
XS
(5 - 6)
S
(7 - 8)
M
(10)
L
(12)
XL
(14)
XXL
(16 - 18)
Chest
21 - 22in
(53.3 - 55.9cm)
23 - 24in
(58.4 - 61cm)
25.5 - 26.5in
(64.8 - 67.3cm)
27.5in
(69.8cm)
28.5in
(72.4cm)
30.5in
(77.5cm)
32 - 33.5in
(81.3 - 85.1cm)
Waist
20.5 - 21in
(52.1 - 53.3cm)
22.5 - 23in
(57.1 - 58.4cm)
23.5 - 24.5in
(59.7 - 62.2cm)
25.5in
(64.8cm)
26.5in
(67.3cm)
28in
(71.1cm)
29.5 - 31in
(74.9 - 78.7cm)
Height
38 - 41in
(96.5 - 104.1cm)
44 - 46.5in
(111.8 - 118.1cm)
49.5 - 52in
(125.7 - 132.1cm)
55.5in
(141cm)
58.5in
(148.6cm)
61.5in
(156.2cm)
64 - 66.5in
(162.6 - 168.9cm)
Weight
34 - 42lb
(15.4 - 19kg)
42 - 49lb
(19 - 22.2kg)
52 - 68lb
(23.6 - 30.8kg)
71 - 87lb
(32.2 - 39.5kg)
87 - 100lb
(39.5 - 45.4kg)
102 - 112lb
(46.3 - 50.8kg)
114 - 135lb
(51.7 - 61.2kg)
Girls' Apparel
XXS
(3 - 4)
XS
(5 - 6)
S
(7 - 8)
M
(10)
L
(12)
XL
(14)
XXL
(16 - 18)
Chest
21 - 22in
(53.3 - 55.9cm)
23 - 24in
(58.4 - 61cm)
26 - 27in
(66 - 68.6cm)
28.5in
(72.4cm)
30in
(76.2cm)
31.5in
(80cm)
33.5 - 35in
(85.1 - 88.9cm)
Waist
20.5 - 21in
(52.1 - 53.3cm)
22.5 - 23in
(57.1 - 58.4cm)
23.5 - 24.5in
(59.7 - 62.2cm)
25in
(63.5cm)
26in
(66cm)
28in
(71.1cm)
29.5 - 31in
(74.9 - 78.7cm)
Height
38 - 41in
(96.5 - 104.1cm)
44 - 46.5in
(111.8 - 118.1cm)
50.5 - 52.5in
(128.3 - 133.3cm)
55in
(139.7cm)
58in
(147.3cm)
61in
(154.9cm)
64 - 66.5in
(162.6 - 168.9cm)
Weight
34 - 42lb
(15.4 - 19kg)
42 - 49lb
(19 - 22.2kg)
52 - 68lb
(23.6 - 30.8kg)
71 - 87lb
(32.2 - 39.5kg)
85 - 95lb
(38.6 - 43.1kg)
99 - 110lb
(44.9 - 49.9kg)
109 - 131lb
(49.4 - 59.4kg)
Booties, Gloves & Mittens
S
M
L
Age
4 - 6yr
6 - 10yr
10 - 14yr
Hats
S
M
L
Age
4 - 6yr
6 - 10yr
10yrs & up
Head Circumference
20 - 21in
(51 - 53cm)
21 - 22in
(53 - 56cm)
22 - 23in
(56 - 58cm)
How to Measure:

For best results, take measurements over your underwear.

Note:

Measurements refer to body size, not garment dimensions, and are in inches, unless otherwise noted.

Chest:

Measure under your arms, around the fullest part of your chest.

Natural Waist:

Measure around your natural waistline, keeping the tape a bit loose.

Hats:

Measure around your head where your hat would fit comfortably.
Select style & size:
Select options
Select options

Cerise, XS

Sale:$15.75

Cerise, S

Sale:$15.75

Cerise, M

Sale:$15.75

Cerise, L

Sale:$15.75

Galah Green, XS

Sale:$15.75

Galah Green, S

Sale:$15.75

Galah Green, M

Sale:$15.75

Galah Green, L

Sale:$15.75

Petoskey Purple, XS

Sale:$19.25
Tech Specs
Material:
84% polyester, 12% Tencel lyocell, 4% spandex
Manufacturer Warranty:
lifetime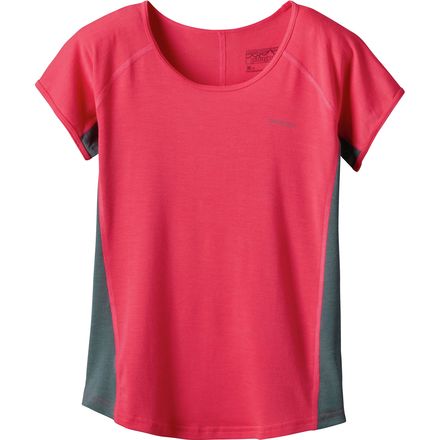 Colors

Detail Images
Frequently purchased together