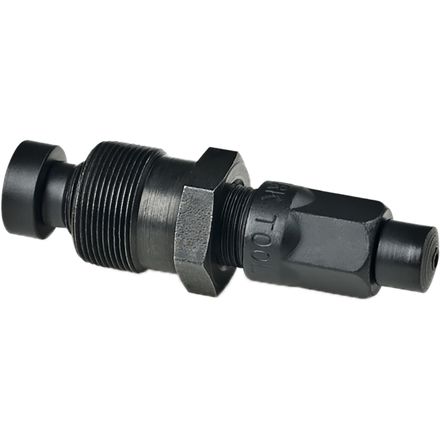 Colors
Cranks away.
Square taper? Check. Octalink and ISIS Drive? Double check. Park Tool's CWP-7 Compact Crank Puller is dual-sided, so it works with most standards. Just affix the appropriate tip, be sure the nut is completely threaded onto the driver end, and crank away with a 15mm wrench.
I used this crank puller on an 80s steel frame bike. This was the first time I'd taken out an older tapered bottom bracket to install a modern crankset.
The instruction are clear and the unit works very smoothly to pull off the old crank arms. Screw the first part in, hold it and screw in the interior section to pull the arm off.

Munro F.