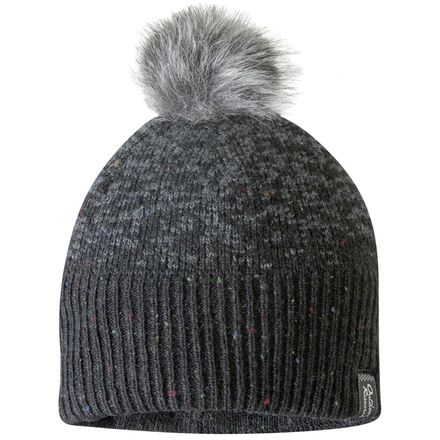 Colors
Keep that noggin cozy out there.
Your kiddo runs in the house, pink cheeked and out of breath from countless runs up the hill only to whip back down it on a sled. At least this time her head stayed warm. This time she was wearing the Outdoor Research Effie Beanie. Made form acrylic and wool, it's insulated with 80g Primaloft Gold insulation to really pack in the warmth.
A fun winter hat for the girl who can't be kept indoors
Wool bottom to add extra heat closest to her head
Primaloft Gold insulation takes this hat a step above the rest
I am an adult with a really small head, trying to figure out if this beanie would fit me. What is the measurement of this beanie?
Melissa R.
Melissa, because this is a knit beanie, its hard to give an exact measurement. I would guess that the girl's version would fit a small head. Backcountry does allow returns, though!



Thank you for the question -

Leta

OR Rep
Leta Kalfas