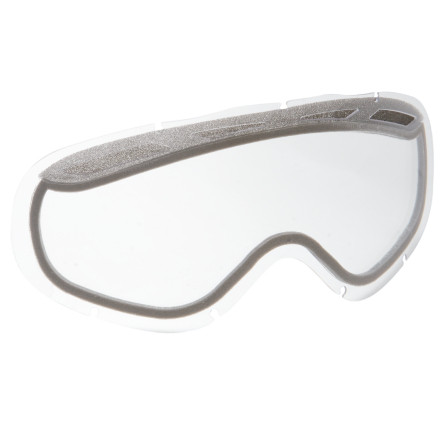 Colors
Changing conditions, changing lenses.
Any skier or rider worth their weight in pow can tell you that different conditions require different optics. Pick up the Oakley Ambush Replacement Lenses and have an option for varying light conditions on the mountain. These Lexan lenses feature a dual vent and Oakley's F2 anti-fog coating to eliminate cloud-ups.
Proposition 65 Warning for California Consumers: This product contains chemicals known to the State of California to cause cancer and/or birth defects or other reproductive harm.
Great value. Genuine OEM, boxed and film sealed on both lens surfaces. Perfect lens quality and clarity. I bought 3 for the price, as I have 2 pairs of ambush goggles.
Chris L.
Unanswered Question
Does anyone have a link to a video or walkthrough on how to do a lens swap with these and their ambush goggles?
Kyle
How does one identify the model of their...
How does one identify the model of their Oakley goggles? My lens looks similar to the Ambush, but there are six openings at the top and they are a small sideways teardrop shape.

I don't remember - I bought them several years ago.
Bill
Check and see if you have the Oakley A-Frame. It is a hugely popular ski goggle--there's a good chance you have them. I have them and love them.
Jesse Lind