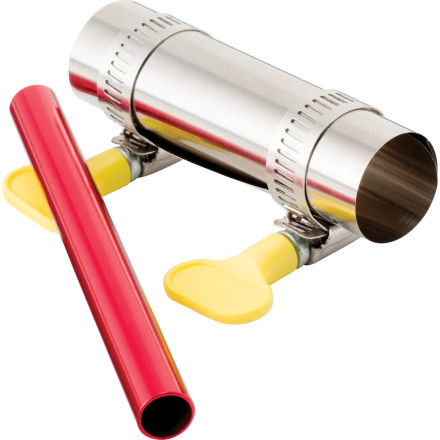 Colors
If it's broke, fix it.
You snapped a tent pole and the weather is about to get gnarly. Bust out the MSR Pole Repair Kit and either make a serious repair or use the adjustable splint for a quick, temporary repair. This kit temporarily repairs tent poles from 7mm to 20mm and is simple to use so you won't have to bust out a manual when you're buried deep in the woods.
sheet metal + hose clamps. Simple, yet add some duct tape to keep it in place and its strong enough to fix you trekking pole till you get out of the woods.
malenky
Can You Tell me Is there A Company To...
Can You Tell me Is there A Company To Dublicate My Existing PolesFor My Tent There The Type That Fit In to One Another
?
Ken Michalczewski
Best Answer
Hey Ken,

You shouldn't have too much problem contacting the Warranty/Repair dept for your tent's manufacturer for what you need. They can generally either repair or replace your poles with the exact ones you need (sometimes under warranty). Most have the contact info for the right people to talk to or a repair authorization form on their website, so the process is usually pretty easy. Good luck.
Phil Maher
Shelter Accessories - Maintain
The new MSR Shelter Accessories program provides outdoor adventurers with a complete set of solutions to maintain any tent.
Sara Kay