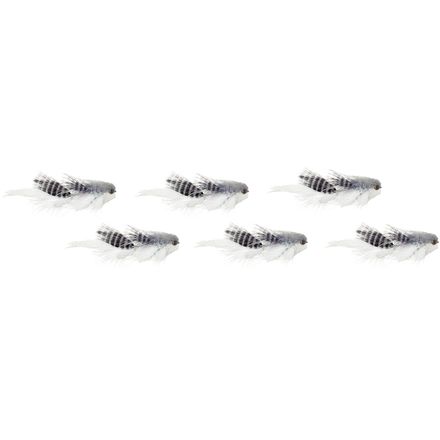 Colors

Detail Images
Galloup's Bangtail T&A
Deadly streamer pattern irresistible to predatory trout
UV dub head and flashabou ideal in low-light conditions
Kelly Galloup signature pattern developed for western waters
Almost Perfect Sculpin Imitation
Familiarity:

I've used it several times
The tan and white is a must have in a fly box targeting big browns. The 1/0 hook size is a great sculpin imitation in size, profile and color for fishing up against under cut banks and freestones where brown trout lurk. This is such a great fly it has actually produced in dry fly hatches.

I have the olive and grey but the tan body regularly attracts the most aggressive strikes. Double up on the tans!
Tom J
It is important to try different colors when streamer fishing. My favorites in this fly are tan-brown, and grey-white. Good luck and keep switching it up if you're having no luck.
Brandon Orloski
If you are going to fish streamers you need a Bangtail in the box. Works great when trying to get an eat out of a big trout. Big fly, big fish!
Brandon Orloski