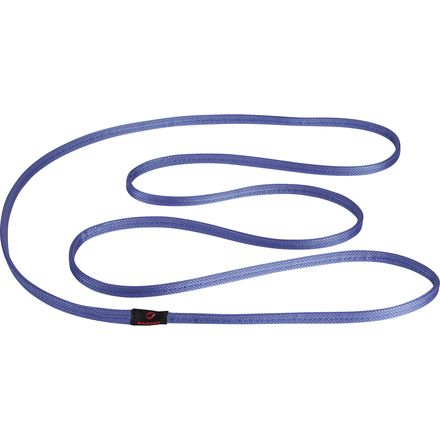 Colors
Now you seam me, no you don't.
Mammut made the Magic Sling 12.0's load-bearing seam disappear so you don't have to worry about aligning the seam safely on climbing anchors and extending climbing protection. This seamless sling also features a UV- and abrasion-resistant sheath that protects the light, skinny Dyneema core from sunlight and sharp edges for long-lasting durability.
Climbing sling without load-bearing seam for extra safety
UV- and abrasion-resistant sheath protects Dyneema core
I love the abrasion test they show in this video - really shows the improvement over contact slings- As well as breaking strength with knots etc.




Alex Quitiquit
Safer Anchors and Tethers
Familiarity:

I've used it several times
This is a really cool innovation that is working to address the problem of the move toward lightweight slings for anchors and tethers. We all use dyneema slings and daisy chains for various things now, but because they don't stretch and they don't have a lot of abrasion resistance, they test to very low breaking strength under impact if there isn't a rope in the system. Basically what this means is that if you use a dyneema or webbing sling to tether yourself in, you never want to impact it. Usually you never will, but if you are concerned about "what if" scenarios, the magic sling provides some piece of mind. It's highly abrasion resistant and as a result, it loses much less strength when knotted or girth hitched, and it can tolerate impact unlike standard slings. It's a really good option for a personal tether point or for any situation when you're building an anchor and might knot a sling.
steph davis