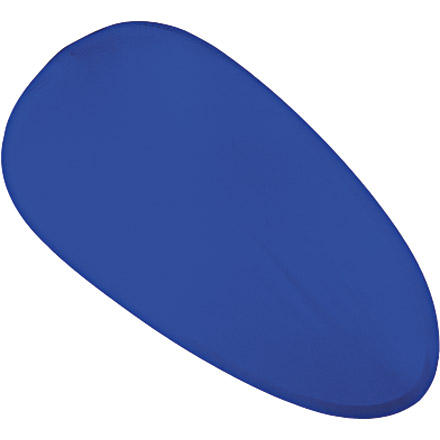 Colors
Protect your rig with the Kokatat Kayak Cockpit Cover.
The Kokatat Kayak Cockpit Cover helps protect your boat while it's in storage or transit. This adjustable Cockpit Cover secures around your boat's coaming with a ¼ inch bungee which makes it remarkably easy to slip on and off. The added D-ring security leash attachment keeps the Cockpit Cover from flying off when car topping.
A kayak cover for transport or storage
Bungee makes it easy to get on and off boat
D-ring security leash keeps cover secure
Cautious. Still looking for one to suit my 12.8 dagger. Size of cockpit 21.5w x 38lg
lionel982169952-0
Unanswered Question
Cautious. Still looking for one to suit...
Cautious. Still looking for one to suit my 12.8 Dagger.
lionel982169952-0
Wow, how wrong can you be?
Excellent construction and good ability to fit different cockpits, one of the few covers equipped for travel. Fit my Blackwater and Approach just fine (L) with a knot tied in cord as designed and a tie wrap on the knot for safe measure. Tied a small nylon cord to the D ring inside to secure it in case it did come undone (as designed). Been back and forth to the Adirondacks twice (600 miles RT) and never budged.

My only gripe is that they don't come in a small size. I bought a medium and my wife had to do some trimming and resewing to fit my son's little Dynamo cockpit.

Good product and more substantial that the Harmony stuff I looked at. Cheaper too!
Spec
bad design or defective product
This can be used for storage only, can not be used for transportation.
After putting it on my kayak, the bungee cord could not be tied together, as it is too short and too thick.
Anonymous
Goood quality, but there are other options
I received this and while it is undoubtedly a great quality item. I returned it and bungeed some heavy duty garbage bags to my boat. They worked well at keeping all the crap out of the hull.
Jeater the beater