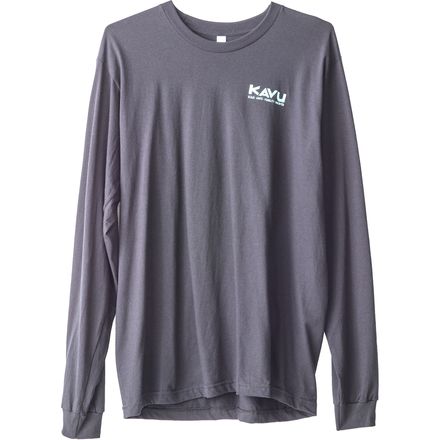 Get burly early.
Heed the Kavu Men's Big Splash T-Shirt's advice whenever a friend asks what time you want to fish tomorrow. This long-sleeve, cotton shirt goes well with a bucket hat, a rusty boat, and a cooler filled with ice cold cans.
Cotton t-shirt styled for the early fisherman that gets the worm, or whatever
A fun lifestyle collection for men, women, and kids! Our fall 2017 line is full of deep tones, forest vibes, and fun prints that stitch their way into your life and style. It's pretty much magical! Whether your chasing your kids down trails, camping next to alpine lakes, or taking that Land Cruiser down the highway. There is always one common thread every day you wear KAVU...you know you are making the most of it!
Keith Reis