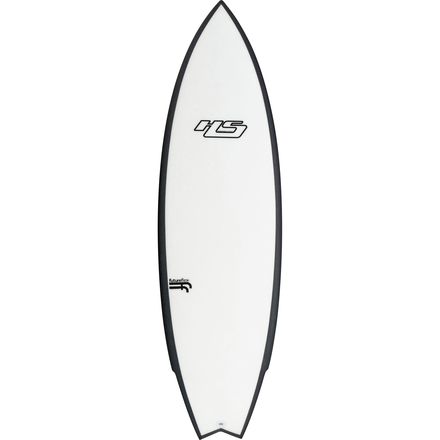 Needs no name.
Built to make the most of any situation, the Haydenshapes Untitled Surfboard is all about speed, versatility, and fun. This slightly fuller plane-shaped, winged swallowtail carries a deep single concave to V to get you up to top speed in even the most mushy conditions. Leaning on the higher tail rocker throughout your turns lets you turn with confidence in a very reactive and tight arc.
It has a flatter deck profile along the center third of the board, which helps carry more volume giving the board an amazing ability to catch waves, along with added stability when up and riding. The concaves on Untitled are much deeper to any other board in Haydenshapes' range. This is designed to increase lift in weaker conditions and allows the board to track and plane on the center part of the rail line. The winged swallow breaks this deep concave toe release water, and brings a defined pivotal turning point in the shape.
The entry rocker is nice and flat to again allow this board to generate speed in average conditions, along with enhancing the paddle power. The center of the rocker has a medium amount of curve to help transition into the higher tail concave. The Untitled is a design that will become your go-to performance board for everyday conditions. It has a lot of paddle power, great acceleration and top end speed, and plenty of sensitivity in the back third of the board.
Versatile board that's fun in any conditions
Futureflex construction is fast, dynamic, and responsive
More volume in center third for easier wave catching
Concave design increases lift in weaker conditions
Flatter entry rock generates speed